About the Company
We have been providing fast dependable service since 1960. The company is family owned and operated and is in its 2nd generation of ownership.

Our sister company provides custom metal signs, yard art, etc. Please checkout our website for more information.

TRADE PARTNER INFORMATION
Our mission is to provide our customers witht he absolute best service possible at a reasonable price. We offer on-site, often same-day service.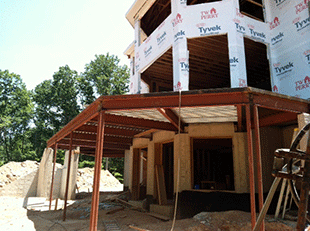 Trade Partner Services Offered
We offer a complete range of residential homebuilder services to trade partners throughout Northern Virginia, Fairfax County, Stafford County, Culpeper County, Loudoun County, Prince William County and Arlington. Partner with us because we care about your progress. We offer fast, friendly service and specialize in homebuilder welding services. References available upon request. Give us a chance to work with you!

Benefits of Working With Us
We offer many benefits over our competitors! You should consider contracting with us for your homebuilder welding services for the following reasons: